Page is updated time by time …
Where you can find myself as keynote speaker, chairman or panelist.
Click on the Title just below the image to see brochure or document behind.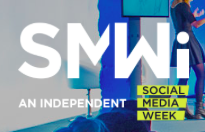 I nuovi bisogno del cittadino temporaneo e le nuove soluzioni
15th Jun 2018
Casa del Cinema (Villa Borghese) – Rome – Italy
---

Company testimonial at the event on how to use Oracle solutions to design new services and save costs.
12th June 2018
Oracle Italy HQ via Fulvio Testi 136 – Milan – Italy
---
IOThings – Milan 2018
Session Chair and main opening intervention of the sessions:
DIGITAL TRANSFORMATION, CLOUD & DATACENTER, IOT ANALYTICS
END-USERS MEET 5G, ARTIFICIAL INTELLIGENCE, IOT ANALYTICS & BLOCKCHAIN
10th-11th Apr 2018
Palazzo del ghiaccio, via G.Piranesi,14 – Milan – Italy
---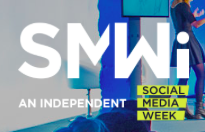 Social Media Week – Rome
Session Chair of the Mobile and Ecomerce Sessions
12th-16th Sep 2016
Casa del Cinema (Villa Borghese) – Rome – Italy
---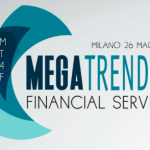 Mega Trends 4 Financial Services
Session Chair and Sirpa Nordlund Interviewer as opening session
25th Jun 2016
Hilton Milan Hotel – Milan – Italy
---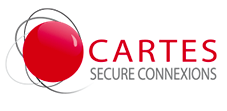 Session Chair of the Session HCE & Tokenization: What Role for the Secure Element ?
Program not yet available
17th Nov 2015
Halls 3 & 4 Paris Nord – Villepinte Paris – France
---

1st & 2nd Jun 2015
London – UK
---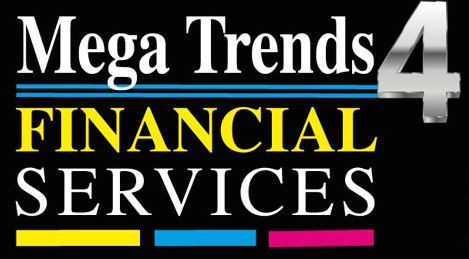 Session Chair of the Round Table – The Evolution of Digital Banking at the intersection of Payments:
Investing in the payments world of the future: bring innovation using contactless cards and mobile payments
QR codes, NFC, browser payments: where should banks focus their attention ?
Pre-paid and virtual cards, mobile wallets, in app payments and more: where will profit come from?
What value-added services can be incorporated into payments offerings ?
Should innovation be driven through internal channels, acquisition or partnership ?
How guarantee the safety of personal data, the digital identity and the trust of the consumer ?
19th & 20th May 2015
Hotel Melià Milan – Italy
---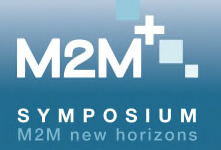 Payments, Loyalties and Identities in an increasingly connected world.(New form factors, new actors and new business models)
Smart objects collecting data during a city consumer journey
From cards to keyring and wristbands to enable and facilitate day-by-day actions and business transactions
Past and New actors, Who owns what and how to create new value added services
Reshaping the position within the Business Chain Value
Session Chair of the Evolution & M2M/IoT growth session:
27th & 30th April 2015
Mercedes-Benz Center & ATA HOTEL Expo Fiera Milano – Italy
---

Creating value through effective strategy, planning and decision
Course Trainer
1Q2015
Malta
---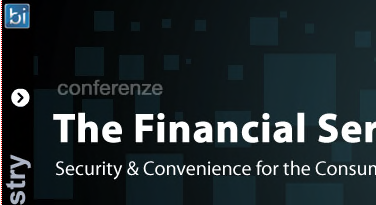 Service & Convenience for the consumer in a New Digital Era
Event Keynotes and Panel moderator
12nd of December 2014
Hotel Melià Milan – Italy
---

Intervention on Mobile wallet selling and market confusion
13th of November 2014
Park Tower Knightsbridge London – UK
---

Session Chair of the sessions:
22-24th of September 2014
Conference and Exhibition Marseille – France
---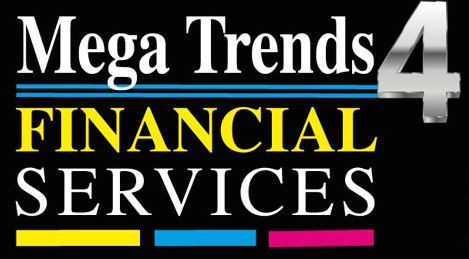 Mega Trends 4 Financial Services
Keynotes and Panel moderator
21st of May 2014
Hotel Melià Milan – Italy
---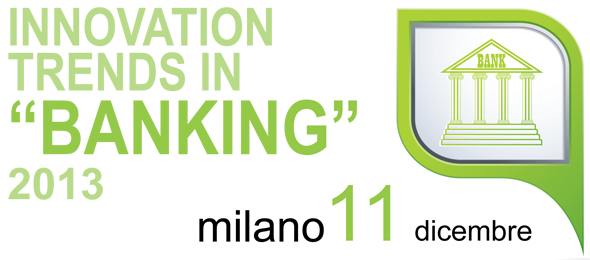 Innovation Trend in Banking
Keynotes and Panel moderator
11th of December 2013
Hotel Executive Milan – Italy
---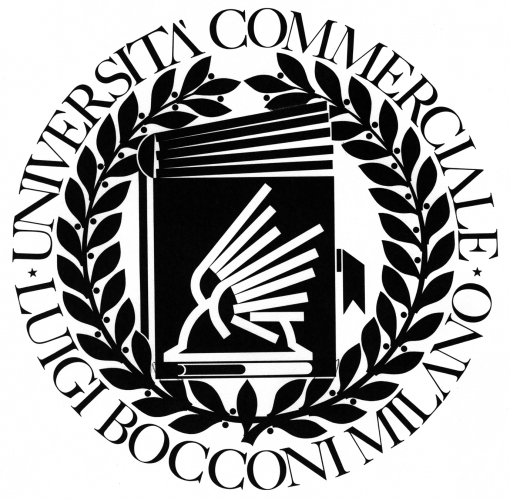 Luigi Bocconi University
Lecture on Global Telecommunication  History
25th of October 2013
via Scarlatti, 25 Milan – Italy
---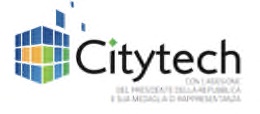 CityTech
Introduction and Session Chair on: Le nuove frontiere dell'infomobilità
29th of October 2013
Fabbrica del Vapore Milan – Italy
---

NFC World Congress
Session Chair of INNOVATIVE APPLICATIONS: THE NEW FACES OF MOBILE PROXIMITY
24-26th of September 2013
Acropolis Convention Centre Nice – France
---

Enabling Technology for the Trusted Service Manager (TSM) Ecoystem: The GSMA Perspective
18th of June 2013
Fabrica Nacional de Moneda y Timbre – Real Casa de la Moneda (FNMT – RCM) Madrid – Spain
---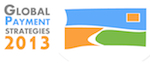 Panel
16th of May 2013
Hotel Milano Scala Milan – Italy
---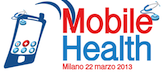 Panel
22nd of March 2013
Palazzo delle Stelline Milan – Italy
---
Panel
19th-20th of April 2012
Hilton Hotel, Moscow – Russia

---
Fiera di Roma
21st-22nd of March 2012
Fiera, Rome – Italy
---
 
20th and 21st of September 2011
NH Barbizon Palace –  Amsterdam, The Netherlands

---

Agora Einstein Conference Centre
19th-21st of September 2011
Sophia Antipolis, Nice – France
---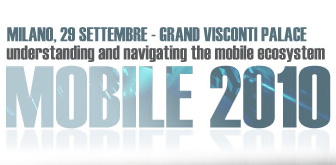 29th of September 2010
Grand Visconti Palace, Milano –  Milan, Italy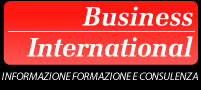 ---
21st and 24th of September 2010
Sophia Antipolis, Nice – France
---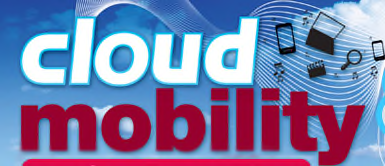 14th and 15th of September 2010
Hotel Okura –  Amsterdam, The Netherlands

---
Nuovi dispositivi e nuovi attori per abilitare la filiera dei pagamenti
16th March 2010
Milan, Italy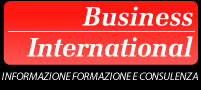 ---
8th -10th March 2010
Copthorne Tara Hotel –  London, UK (Brochure)

---
Sistemi di Pagamento
Chairman of the panel Contactless e nuove tecnologie
5th November 2009
Centro Congressi MilanoFiori – Milan, Italy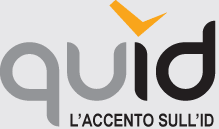 ---
ID World 2009 – Sustainability Summit
4th November 2009
Centro Congressi MilanoFiori – Milan, Italy
Co-Chair with Sophie B. de la Giroday – President, Wise Media of the panel Sustainability in Developing Countries
Global remittance – a positive impact on developing infrastructures
Critical social issues between communities, business and policy makers
Land reform projects in Africa
Relight Facing the problem of energy dependency from other countries

---
Digital Signage – Content & Technology Strategies: La nuova frontiera della comunicazione multimediale pubblicitaria
Hotel Le Meridien Gallia – Milan, Italy
30th November 2009
Chairman of III Tavola Rotonda: L'evoluzione dei Digital Signage: quale sarà il prossimo "big thing"
Dal Digital Signage al Marketing Digitale
Digital Signage: lessons learned, present & future
Quali le criticità di oggi e come superarle?
Quale sarà il prossimo imperativo del marketing digitale?
Il Mobile Digital Signage sarà la prossima piattaforma per valorizzare i brand?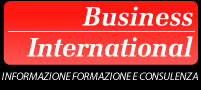 ---
Young Adult Marketing – Generazione Young Adult: come conquistare il target del futuro?
Hotel De La Ville – Milan, Italy
7th July 2009
Chairman of Youth Shopper Marketing: Come creare i negozi e i punti vendita che attirano e coinvolgono i giovani?
Metodologie per comprendere il target: Ricerche di Mercato, Trend Setting, Cool Hunting
Diverse esigenze per diversi gruppi di giovani
L'esposizione e il packaging
Comunicazione in-store (musica, design, etc.)
Chairman of Quali le strategie del futuro per creare un Brand Awareness per il target "Young"?
L'importanza di comunicare attraverso piattaforme di marketing innovative
Cercare il giusto equilibrio per avvicinarsi ad un ampio target senza correre il rischio di diventare un brand troppo comune – l'importanza di rimanere "cool"
Il ruolo dei testimonial per trasformare il brand in un "must have"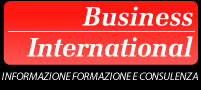 ---

Hotel Hilton – Milan, Italy
30th March 2009
Modelli di Business, Innovazioni e Nuove Partnership Strategiche nei Pagamenti tra Banche, Gdo, Telco e Aziende.
Event Program Co-Designer.
Chairman of Tipologie di pagamento e sistemi di prossimità per avere un'esperienza di pagamento semplice e veloce panel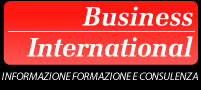 ---

Brussels, Belgium
17th-18th, 19th March, 2009
Chairman providing opening remarks industry overview at day two.
Moderating the Panel: The mobile device as key link to consumers: how can the mobile work to connect multiple services and enhance consumer loyalty and retailer revenue?
Leading the Post Conference Workshop on 19th March: M-Commerce as a revenue-enhancing reatil strategy: a revew of digital point of sale and the investment which make commercial and consumer sense. (looking at case history to present – draft her

---
Innovation-IT
15th December 2008, Hotel Enterprise – Milan, Italy
L'innovazione come leva per lo sviluppo strategico delle aziende italiane.
Event Chairman providing opening keynotes.
Chairman of Innovazione Collaborativa 2.0 panel.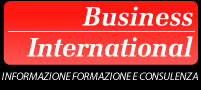 ---

1st NFC Summit 2008
4th December 2008, Sheraton Dian Majestic – Milan, Italy
Near Field Communications. Come creare un ecosistema tra Banche, telco e tutti i player della Value Chain
Event Chairman providing opening and closing remarks
Chairman of Telco, Finance & Transportation panels.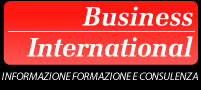 ---
Broadband Business Forum 2008
2nd December 2008, Fiera di Roma – Rome, Italy
Panelist on Near Field Communication & Mobile Payments. Innovazione e trend di sviluppo


---
Sistemi di Pagamento
19-20th November 2008, Centro Congressi MilanoFiori – Milan, Italy
Panelist within session: Il telefonino come nuovo sistema di pagamento
Il telefonino come supporto al pagamento e ausilio ai nuovi servizi finanziari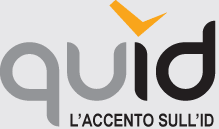 ---
30th October 2008, Grand Visconti Palace – Milan, Italy
Event Chairman providing opening and closing remarks
Chairman of MAdvertising, MCommerce and MPublishing panels.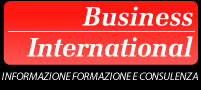 ---

Mobile NFC 2008
Radisson SAS Portman Hotel – London, UK
2nd – 3rd September 2008
Panelist on Why are Consumers Interested in NFC and How Can the Industry Meet their Expectations?
NFC trial press coverage has excited consumers but do they still have concerns and reservations. Amongst the consumers who are interested in NFC, which aspects do they find the most attractive?
Are the consumers' interests in parallel with those of the NFC industry?
Are there any anomalies which need to be addressed ?
Consumers and/or Prosumers: Which groups are the most interested and how should this be approached ?
Who are consumers looking to as providers of NFC services: Service providers or operators ?

---
II European MVNO Summit
The Innovative Business Models for Operators & MVNO's
ex Chiesa di Santa Marta – Piazza del Collegio Romano, 5 – Rome, Italy
26th – 27th June 2008
Chair of Sessions:
A pan – European MVNO: is it a feasible objective?
MVNO business model application across different countries with similarly MVNO-friendly regulatory environments

Expertise required to successfully assist companies in undertaking a pan-European operation

Best MNO partnerships to suit a pan-European MVNO. Choose the most effective strategy: find a single trans-national MNO partner or negotiate MNO partnerships in different territories

How to focus the market target in a pan-European MVNO campaign?
Beyond ringtones and wallpapers, leveraging Brands through pertinent Mobile Services for the customer base.
Looking at proper customer base thinking at what they are interested

Crossing expectation with a supporting mobile proposition

Delivering payments and new communities services just a click away

---

Kram Centre – Tunis, Tunisia
Nov 16th 2005
Co-Manager of the INFOPOVERTY SEMINAR @ WSIS 2005


---
Sep 9th 2005, Palazzo Zorzi (UNESCO) & Palazzo del Cinema – Venice, Italy
Invited guest in conference "Preservazione del patrimonio immateriale e nuove creatività digitali "
XI Conference Euromediterranea sul Cinema

---
V Infopoverty World Conference
May 12th and 13th 2005, Room XII – Satellite Multiconference New York – Milan – Paris – Beijing
Algiers – Tunis – Navajo Nation – Rwanda
Presenting Occam Projects & Platform
Chairman of Promoting Digital Opportunities as Driving Force for Growth session
---
Infopoverty Seminar
Feb 23th 2005, Room XII – Palais des Nations (United Nations) – Geneva, Switzerland
Presenting the Borj Touil Project, Village for the WSIS 2005


---
3 for Business
East End Studios, Via Mecenate 84/10 (Studio 76/1) – Milan, Italy
Nov 25th 2004
Le frontiere della mobilità. 3, da Visionari a Precursori

---
Sala delle Colonne di Palazzo Marini (Parlamento Italiano) – Rome, Italy
Oct 13th 2004
Invited guest in conference "Uno, nessuno e Centomila: tv digitale e identità locali"
---
Palazzo del Cinema – Venezia Lido – Venice, Italy
Sep 10th 2004
Invited guest in conference "Cinema e culture delle diaspora nell'era digitale"
X Conference Euromediterranea sul Cinema
---
Rho – Milan, Italy
May 16th 2004
Internet Biblioteca Universale
---
Italian World Trade Commission
Oct 1st Oslo 2002, Norway and October 3rd Helsinki, Finland
Invited guest in economic forums to create trade partnership between Italy, Norway and Finand.
---
Lapland University
Lapland University – Rovaniemi, Finland
Sep 25th 2001
Visiting about impact of new technology on the business field

---
SMS ibc conference
May 21-22nd 2001, Catalonia Palace of Congress – Barcelona, Spain
Invited guest of round table on business on the move.

---
May 9th 2001, Messe Frankfurt – Frankfurt/Main, Germany
Companies and Business on the move: Mobility in Business
---
Apr 24th 2001, Sheraton Frankfurt Hotel & Towers, Rhein-Main Airport, Germany
Customer Panel in a Sun Microsystems internal event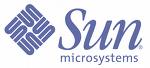 ---
University of Ostrobothnia – Ylivieska, Finalnd
Feb 21th 2001
Businology (or better Business & Technology friends or enemies)

---
GPRS Deployment
Cavalieri Hilton – Rome Italy
November 2nd-4th 1999
GPRS enabling the Conversion of IT and Telecos  sharing a (common) vision about the (common) user
which subject will provide the content ?
Thinking and designing a new browsing model

---
Le Meridein Hotel & MayFair Conference Center – London, UK
May 27th 1999
Panel on Handsets, Smartphones and Terminals For Mobile Commerce
---
May 4th 1999, Royal Hotel Mercure – Brussels, Belgium
ECommerce in a Common People eprspective & Innovative solutions to share contents between different media in EC.
---
October 8th 1998, Hotel Cenobio dei Dogi – Camogli (GE), Italy
When on the network we send also applications, not just data
---
October 6th 1998, Rome, Italy
Round table on the new Internet jobs
---
June 25th 1998, Unione Industriali – Assinform/Confindustria, Roma, Italy (cover, internal)

The Electronic Commerce: The business model and the value chain

---
October 9th 1996, Sheraton Hotel Conference Center, Frankfurt/Main, Germany
Marketing Communication and Advertising on the Internet
---
June 20th 1996, Circolo della Stampa, Milan, Italy
Internet Mille Negozi in rete (1000 stores on the Net)
Chairman & Technical Introduction on Electronic/Internet Commerce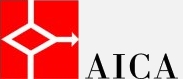 ---
European Oracle User Group
Messe & Congress Center, Vienna, Austria
April 23rd 1998
Java for the Enterprise
---
Forum di Assago (Milan), Italy
March 14th 1997
Java's impact in the actual information system architectures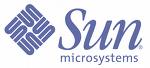 ---
Italian ECommerce Session
March 3rd, March 17th, March 31st, April 7th 1998, Italy
It's Electronic Commerce Time(Padova, Torino, Roma, Milano)
Chairman & Presenter of the 3 days Sun tutorial
---
Computer Element European WorkShop
March 24th 1997, Hotel Splendid, Portofino (GE), Italy
Round Table Session on "Computers, Web Computers & Multimedia Systems"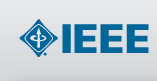 ---
May 21th 1996, Centro Congressi Milanofiori – Assago (MI), Italy
Servizi Multimediali su Internet – Marketing Communication & Advertising su Internet
(Multimedial Services on Internet – Marketing Communication & Advertising on Internet

---
TEAMM
(Tecnologie & Applicazioni Multimediali)
Hotel Executive – Milano, Italy
March 28th 1996
Il company profile multimediale:on-line, off-line o entrambi ? (The MM Company Profile:on-line, off-line or both ?)
---
StarHotel Ritz – Milano, Italy
October 5th e 6th 1995
Internet in Azienda (Internet in the Company)
October 2nd e 3rd 1995, London, UK
Businees Use of Internet
---
Centro Congressi Milanofiori – Assago (MI), Italy
May 25th-26th 1995
Come organizzare le informazioni su Internet: Progetto di un server WWW (How to organize Internet Infos: A WWW server design)
Multimedia un'opportunità per tutti (Multimedia an opportunity for everyone)
L'accesso alle informazioni su Internet (The access to the Internet Informations

---
Centro Congressi Milanofiori – Assago (MI), Italy
May 19th 1994
Cos'è Internet? (What is Internet?)

---
Genova University – Genova, Italy
January 27th 1994
Human Interaction & Interfacing with Computer World