The Wishes project (codename TelephoNet)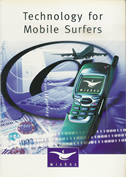 During a conversiona in Genoa University I realized to impement something new, something closer to human using the cooperation of market leader in term of smart card, devices, and universities (nordic for the design), where also an advacend Telecom Operator, was present. I had in charge to cover the business and technology part of the project and Rocco Antonucci the academic part of it. Here there is the email I sent in May 1997 as a Sun Employee. And here the text. The project after two meeting I organized, was followed by my colleagues in Sun France, and the original Italian Telco operator, TIM, was replaced by Omnitel. From code name TelephoNet the project did change in Wishes. The project brochure is here front and rear.
Nokia Press Release of the project.
Iridium

My involvement in the project was through Telespazio in 1998, Sun Professional Services was the supplier of terrestrial base station I was in charge to deliver Systems, Software and services all tested. I was responsibe to deliver test passed solution including Bellcore and EMC/EMI on all infrastructure. I spent some travel in Motorola Satcom division in Arizona for this.
Omnipay, 1st Macromedia Flash Mall, Omnicam
In 1999 belonging to Omnitel 2000 marketing division I was responsible for the Internet channel offer and to design and realize several innovative projects between these:
OmniPay was a system to pay electronic and other good using telephone credit, the financial experiment partner was deutsche bank. At the time there was no possibility to pay other good with telephone credit due to several legal reason, but we succed to permit some digital good payments through web sites within a consortium.
The OmniShop (or 2000 Shop) was a Mall, the peculiarity of this system was that all the Web Site was realized only using Macromedia Flash technology (at client and server site). This leveraging on an agreement with 5 web agencies in Italy and local European offices of Macromedia.
The OmniCam project was a wireless system to send live image for weather nowcast and traffic congestion to our center and then to deliver info to Omnitel 2000 users on both WAP and Internet channels, unfortunately the GPRS  technology and the coverage was not enough to support  live stream from several unwired points. The project never went alive, at least not in 1999.
Pupillo The Wireless camera
From the previous Omnicam idea within Omnitel 2000 division, I did try with a group within Siemens Mobile to design using the same partner of 1999 the 1st prototype of a Wireless camera over this time an UMTS connection from H3G Italy. After some tests end Summer 2004 we finished our work with a demo point in Milan (some articles here).
The project was formelly presented in October 2004 to whole H3G Italy (Top Management, Product & Services, Consumer Division, Business Division, …) and than H3G Italy did create the M2M division with the scope mainly to commercialize the idea to the market. We started a jointly group to define volumes, furniture, price but after some weeks of activities Siemens left the works and the Pupillo was assembled in Far East. Sept 2005 Article on Pupillo launch.
Sosta Milano SMS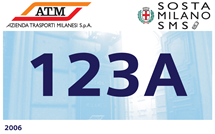 The last project delivered in 2006 is Sosta Milano SMS an innovative way to park in Milan.
During a meeting with ATM strategy speaking about underground radio coverage to deliver new multimedia services while person are on the metro, ATM asked us to implement a parking system via SMS Telco Operators independent. We selected coders, SMS broker, RFID supplier, and graphic designer to deliver a full comprenshive solution, the service is live since June 2006 and now is replicatd in other cities like Piacenza and so forth.
Portal to Romanian SMEs

 During the Summer 2006, supported the Romanian Government to develop the productive sector in Romania through support to SMEs specifically by:
 Supporting the institutional and technical capacity of NASMEC to develop e-commerce instruments for entrprises, and foster the use of e-business applications by innovative SMEs.
Estabilishing an effective nationwide business systems of Business Support Services for SMEs in Romania.
Improving access to finance for SMEs, sartup and micro-enterprises.
This has been conducted cooperating with other international experts and mainly concentrated to the portal realization as main access to the whole services.