I'm on Internet since the 1982 with my proper email address both Internet both Bitnet, at that time thanks to the connection offered by DELPHI in Viareggio (LU) to the Computer Science department in Pisa, where I started to approach the media. I worked at that time frequently with Japan and other European Universities Internet was very useful to cooperate in common shared project.
After the University years he cooperated to develop IUnet idea starting from the 1986, the 1st Italian Internet service provider in Italy for business, IUnet was initially, like FUnet in Finalnd for instance, a branch of the
well known as the Italian Unix User Association, an Uniforum member. Some years later 1994, a part of management left IUnet to found in Genoa IT.net. Later on IUnet was aquired by Olivetti Telemedia, now Infostrada.
Related the software that made Internet great, I cooperated to develop the preliminary NCSA httpd server (Apache ancestor) and Mosaic browser version, I participated also to the to Linux project, as i2u member I invited Linus Torvalds in the 1995 in one of his preliminary exits outside Finland. I ported a lot of Internet utilities (elm, pine, archie, ftp, gopher, wais, …) in 93/94 on Bull operating systems (System V3.1) and also various TCP/IP and ISO stacks on different open operating systems. I participated, during yearly 90s, to many internet newsgroups, some pubblication madeby myself during the years.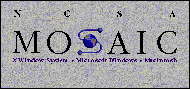 My Web page is on the Net since as soon as it was possible using his proper NCSA http server port over Bull Open System than Linux slakware, roughly 1994; since that time I moved to explain all around the world the possibilities offered by this media to common people and executive within companies. Between my first exits there is the 1995 one in London UK, here is the brochure:
and the Comdex Europe in 1996 in Frankfurt:
Other between the following ones:
are of that years are accessible here.
I made in the 90s several projects to develop applications over PalmOS and other Handeld to permit to executive to benefit of the lightness of the new technology in the hand.
With the Web 2.0 possibilities and with the Mobilizing world trend I reinforce the cooperation with GSMA on Mobile tematics and launched several forums and  containers on the net.